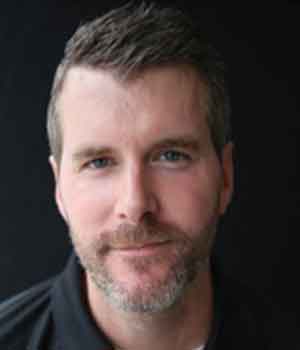 Joe Abercrombie
Senior Vice President, Live Entertainment & Production Atlanta Hawks and State Farm Arena
Joe Abercrombie brings over 20 years of experience in live entertainment, arena production, game presentation, Content creation, LED and broadcast programming and operations. He joined the Hawks and State Farm arena to bring a new vision to the Hawks game presentation and lead the videoboard, LED and A/V renovation of State Farm Arena.  In his current role, Joe leads a diverse department that oversees Game Presentation, Entertainment, Video Operations, LED Programming and Brand Experience at the arena and in the community. His team is responsible for 31 million pixels of fascia display, the most LED of any indoor arena. Under his leadership, the Hawks have been rated #1 in both Entertainment and Video Board technology for 2 consecutive years.  Before joining the Hawks, Joe spent 14 seasons with the Houston Rockets in the broadcast, scoreboard operations and game presentation departments, winning "Best overall Show in Sports" for 6 years at the annual IDEA conference for NBA, NFL, MLB, MLS, NHL and NCAA. Before joining the Rockets, Joe was an award-winning producer/editor in the post-production industry working with national Ad Agencies with an emphasis in sports and music with clients such as ESPN, MTV, Def Records and Elektra Entertainment.  An innovative thought leader in the entertainment industry, Joe focuses on infusing technology with live experience to help engage mass audiences.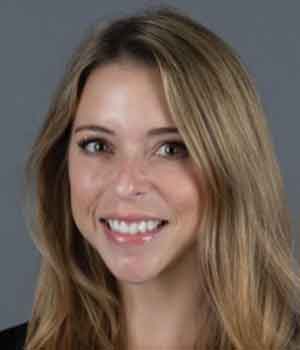 Suzi Alvarez
Director of Fan data AMB Sports & Entertainment
Suzi Alvarez is the Director of Fan Data at AMB Sports and Entertainment, overseeing business analytics across the Atlanta Falcons, Atlanta United Football Club, and Mercedes-Benz Stadium. She leads the data management, modeling, and insights that power revenue generation and consumer intelligence for AMBSE's sales, marketing, fan experience, and sponsorship teams. Prior to her move to Atlanta, Suzi spent four years at the Oakland Athletics in strategy, business operations, and sales leadership. She initially got her start in the San Francisco startup scene after graduating from Stanford University, and relies heavily on her background in technology and entrepreneurship.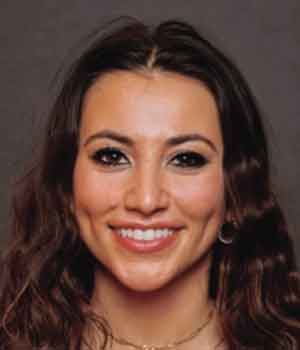 Sofi Armenakian
Atlanta Hawks and state farm arena
Sofi Armenakian joined the Hawks and State Farm Arena in 2020 and currently is the Head of Sustainability. As she oversees the sustainability department for the award-winning venue, she was the first employee in the organization to be tasked with leading sustainability efforts with a focus on zero-waste operations for the franchise and the first person to hold a title in sustainability across the NBA. Her focus in her role is in three key areas including environment social and governance (ESG), guest and employee engagement as well as future of sustainable operations, which lie in automation. In Oct. 2022, Armenakian was recognized by industry publication Sports Business Journal as one of "10 Executives to Watch" in Sports Sustainability. Under her supervision, State Farm Arena became the first sports and entertainment venue in the world to earn TRUE (Total Resource Use and Efficiency) Platinum certification for zero waste in April 2022.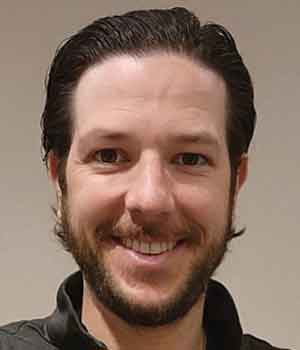 Andrew Bohenki
Sustainability coordinator at mercedes-benz stadium
Andrew Bohenki is the Sustainability Coordinator for Mercedes-Benz Stadium. Andrew worked in freelance film production for over a decade before joining the Mercedes-Benz Stadium team. During that time, he always took it upon himself to divert and salvage as much as possible from film sets. He brought that commitment to Mercedes-Benz Stadium originally in 2018, as Event Day staff, working with the diversion team on event days. After moving to the role of Sustainability Coordinator Andrew's focus has been to continuously innovate the sustainability processes and concentrate on efforts that lead to Mercedes-Benz Stadium achieving their goal of a Zero Waste stadium in 2022. Since becoming Sustainability Coordinator Mercedes-Benz Stadium has built their 3rd house though the recycle for good program, achieved Zero Waste for the stadium every month since March of 2022, and streamlined processes for divert more materials away from landfill than ever before.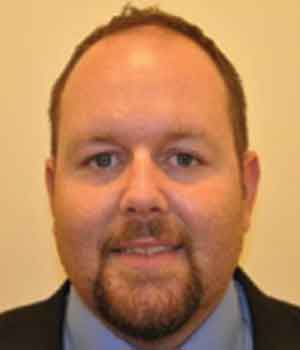 Joe Coomer
vice president, security at AMB sports & entertainment
Joe Coomer serves as the vice president of security for AMB Sports and Entertainment (AMBSE) and oversees security for the Atlanta Falcons, Atlanta United, and Mercedes-Benz Stadium. He is responsible for the security and public safety elements of guests attending events at the stadium, day-to-day security operations, the strategic planning of mega-events hosted at the stadium, managing medical services, and overseeing law enforcement and implementation of the NFL Best Practices and the NFL Code of Fan Conduct.  Before joining AMB Sports & Entertainment as director of MBS security in 2015, Coomer was the director of security & services at the University of Phoenix Stadium from 2008 to 2015.  Most recently he was the Co-Incident Commander at Mercedes-Benz Stadium for the FEMA Community Vaccination Center at Mercedes-Benz Stadium that administered 300k shots to the Atlanta community in the spring of 2021. He has also accomplished spearheading the DHS Safety Act protection for both the University of Phoenix Stadium and Mercedes-Benz Stadium.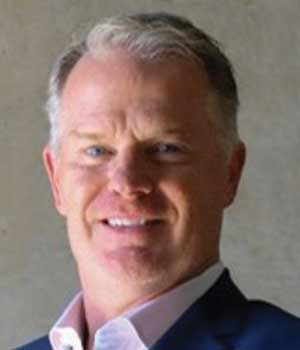 Peter Evans
CEO Xtract One Technologies
Peter Evans has 25 years of experience leading organizations' digital transformation and innovation activities for customers in the telecom, cloud, SaaS, and security industries, both cyber and physical. With Xtract One, Peter is bolstering the physical security technology industry while not only maintaining but improving the customer experience – not just Xtract One's customers, but their customers also. With an understanding of the operational challenges their customers face, Peter is driving the organization towards delivering solutions that replace outdated systems, augment current technology, and enhance existing resources.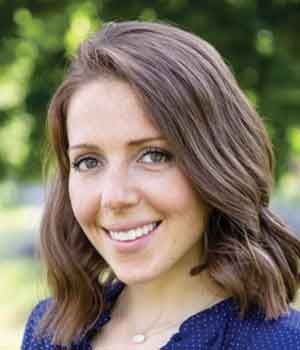 Kristen Fulmer
Kristen Fulmer is a sustainability expert, focused on maximizing performance and promoting health and wellbeing within the built environment. Kristen joins OVG360 to lead OVG's corporate sustainability strategy as well as OVG's Sustainability Program, GOAL (Green Operations & Advanced Leadership). Prior to OVG, Kristen ran a consultancy that supported sports organizations' sustainability strategy. She previously led WeWork's Global Sustainability Advisory Team, which focused on delivering customized sustainability solutions for Enterprise members. Early in her career, Kristen spent time working as a sustainability consultant for a third-party consulting firm and in-house for Lendlease, an international construction management and development firm. Kristen holds an MS in Sustainable Design from the University of Texas' School of Architecture and a BS in Public & Urban Affairs from Virginia Tech's School of Architecture. Kristen is a LEED AP O+M, ID+C, ND; a WELL AP; a Fitwel Ambassador; a TRUE Advisor; and an EcoDistricts AP.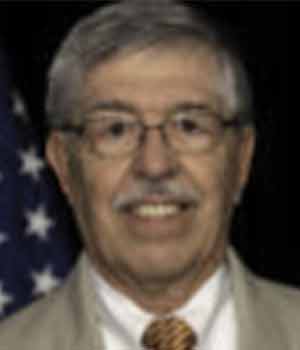 Gary L. Gardner
President & CEO of TOTALeACCESS
He brings over forty-five years of investigative, security, protection, intelligence, analysis, forensic, technology, consulting, management and teaching experience to the national and international business and law enforcement communities. His career spanned more than thirty years of diverse service with the Federal Bureau of Investigation in various capacities including executive management. His experience covers numerous areas of concern to today's business and sports world.  While serving several decades in the FBI, he held many positions in records management, laboratory technician, a Special Agent, investigating a wide variety of Federal offenses. In the New York City Office, he served as Supervisor/Co-Commander of both the renowned Bank Robbery and Terrorism Task Forces. Then, he was assigned to FBI Headquarters where he oversaw cutting-edge investigative information technology and crisis management. He led the FBI's investigative computer support systems, directed investigative support and training for crisis situations, special events and major cases. He also designed, managed development, and directed the FBI's Law Enforcement OnLine (LEO), an international interactive computer communications capability and information service, used exclusively for the law enforcement/criminal justice/public safety community.  He served as a consultant to Charlotte Motor Speedway providing Security & Safety Coordination and then he served as NASCAR's Director of Security, overseeing all aspects of NASCAR's corporate and event security, encompassing investigations; physical and cyber security; international security, employment screening and executive protection, implementing many new collaborative risk mitigation approaches. During this period, he collaborated with the US Department of Homeland Security to establish the first evacuation guide for large sporting events.  Currently, Mr. Gardner serves as the Vice President of InControl for North American Operations a simulations software and modeling company providing optimization and efficiency for crowd management, manufacturing, logistics and transportation. He also serves as it's Security and Safety Director.  Also, Mr. Gardner established TOTALeACCESS specializing in state-of-the–art security, risk/crisis management, intelligence collection/analysis, investigations, business continuity/disaster recovery, information security/cybercrime, biometrics, training, tracking and e-commerce solutions.  Mr. Gardner is a decorated U.S. Army Ranger veteran with service in Vietnam and a Bachelor of Science graduate of the American University in Washington, D.C.  Mr. Gardner served as the Chairman of the InfraGard National Board of Directors; a public/private sector organization for the protection of our Nation's Critical Infrastructures. He is also a distinguished member of the Innovation Institute for Fan Experience (IIFX) and the National Center for Spectator Sports Security and Safety (NCS4) Advisory Board.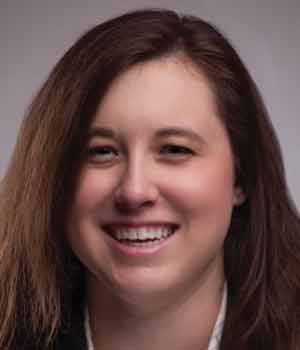 Shelli Hatcher
CSPP, Managing Director S.A.F.E. Management
Shelli Hatcher has worked in the event, sport, and entertainment industry for over 10 years. She began by earning a degree in Sports and Entertainment Management from the University of South Carolina. After college, Shelli continued her career working in several buildings throughout the southeast including State Farm Arena in Atlanta, GA, Raymond James Stadium in Tampa, FL, and TIAA Bank Field in Jacksonville, FL.  Shelli currently works at Mercedes-Benz Stadium in Atlanta, GA with S.A.F.E. Management. She has been there for four years, and she is now the Managing Director for the S.A.F.E. Georgia office. Shelli oversees the security operations for the over 1,000 event security staff that S.A.F.E. employs. Shelli has also worked multiple Super Bowls, Final Four tournaments, and other major events.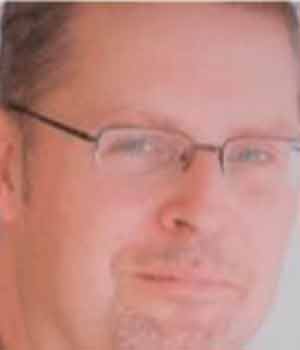 Harry Hynekamp
Vice president, guest services, AMB sports & Entertainment
Joining AMBSE in 2018, his team is responsible for delivering the best guest experiences for all customers, guests and fans of the Atlanta Falcons, Atlanta United FC, and all other world-class sports and entertainment events at Mercedes-Benz Stadium. The NFL's 2022-23 Voice Of The Fan Survey results reflect that the Atlanta Falcons are the franchise with the best Gameday Staff and Overall Gameday Satisfaction in the NFL.  Prior to joining AMBSE, Harry enjoyed an 18-year career with Mercedes-Benz USA. Throughout his career, he held a variety of roles in finance, project management, training, CASE (Connected, Autonomous, Sharing & Services, Electric) and customer experience. As the first ever GM of Customer Experience, he successfully led and sharpened the organization's focus on delivering the best customer experience. In 2017 Mercedes-Benz was again ranked as the #1 luxury brand in JD Powers Sales Satisfaction Index study. Hynekamp's contributions are chronicled in author Joseph Michelli's best-selling book "Driven to Delight".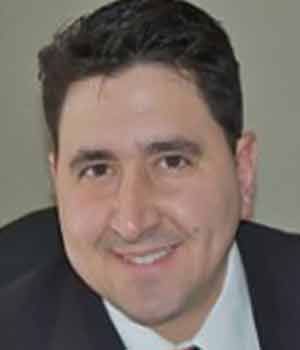 Paul Klass
founding partner, riptide
Paul Klass held top level positions in HR, Strategy, Marketing, and Operations, specializing in Customer Experience, for various industries. Prior to founding Riptide, Paul was the SVP of Customer Experience at Madison Square Garden. There, Paul led the following functional areas, Operational Readiness, Process Engineering, Consumer Insights, Operations Strategy, and Voice of Customer across all MSG properties. Earlier, Paul was COO at Sperian Energy based in Las Vegas where he oversaw business operations including human resources, administration, and facilities.  As SVP of Customer Experience at Cablevision Paul built and led the following functions: Customer Experience, Operational Strategy, Process Engineering, Quality, and was instrumental leading numerous high impact companywide initiatives. Paul and his team were instrumental in driving business performance across Cablevision through customer experience, setting the standard in the industry for customer service by driving change and leveraging NPS. Earlier in his career he spent seven years at a top-tier consulting firm.  Paul was on the board of the NY Jr. Islanders Hockey and is involved in many charitable organizations. He lives in Oyster Bay, NY with his wife and son.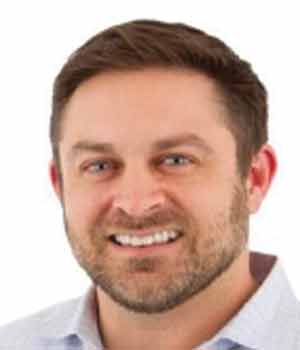 Ryan McConnell
EVP, Head of Kantar Sports MONITOR
Ryan leads product and content development for Kantar Sports MONITOR, a syndicated service he launched in March 2020. In his spare time, he helps lead North American syndicated strategy for MONITOR products, which help brand marketers develop a deeper understanding of cultural and consumer trends. Ryan has spent most of his career helping businesses seize opportunities through penetrating insights on American consumers and sports fans. An expert on the intersection of culture, fandom, and consumption, Ryan's insights have been featured in the Wall Street Journal, Sports Business Journal, Front Office Sports, Bloomberg Businessweek, Quartz, and more. Ryan's work interests include the rapidly changing media landscape, generational research, consumer psychology, and cultural trends. When off the clock, Ryan enjoys traveling, rooting for the Knicks, Mets, and Jets (not recommended!), and spending time with his two kids, Cassidy (14) and Benjamin (12). He lives in Durham, North Carolina.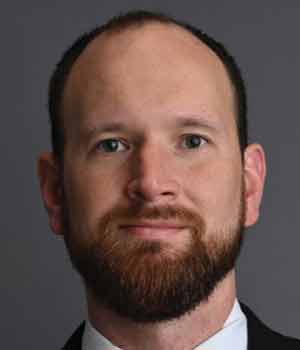 Pierce Nunnery
Director of Fan Experience, AMB Sports + Entertainment
Pierce Nunnery has worked with AMB Sports and Entertainment for over 12 years. Serving as the Director of Fan Experience for the past three seasons. The Fan Experience department oversees the post-event survey development, deployment, and analysis for all Atlanta United matches, Mercedes-Benz Stadium Concerts, and the analysis of the NFL's VOF results for the Atlanta Falcons.  Additionally, Pierce oversees the survey development, deployment, and analysis for the majority of AMB Sports and Entertainment initiatives. Including the engagement with individual Fan Councils for the Atlanta Falcons and Atlanta United. In response to the feedback of the fans, the Fan Experience department will make adjustments to the event day experience in order to ensure operational efficiency at Mercedes-Benz Stadium.  Prior to joining the Fan Experience department, Pierce worked in Service and Retention for the Atlanta Falcons, helping transition season ticket members from the Georgia Dome to Mercedes-Benz Stadium.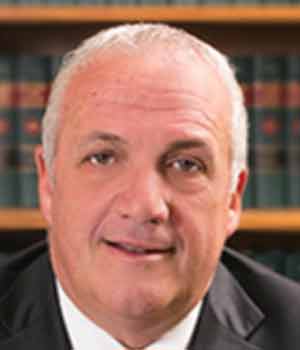 John Petrone
John implements corporate growth strategies and oversees legal risk management analysis, SAFETY Act initiatives, and emergency preparedness initiatives. The scope of his risk management practice includes professional athletic organizations, stadium ownership, stadium management, collegiate athletic facilities, event service contractors, security program technology solutions and vendors, healthcare facilities, municipal, governmental, not-for-profit and for-profit organizations. He has overseen matters in both civil and corporate litigation that formed the basis of his law practice. His areas of expertise also include civil litigation encompassing commercial litigation, commercial transactions, areas of general insurance defense, including auto, general liability, malpractice, labor law, municipal law and property damage, professional liability litigation, managed care facility litigation, officers and directors litigation, employment practices litigation, environmental litigation/mass toxic torts in the areas of asbestos, lead, and mold, and risk management. John is a current member of the Innovation Institute for Fan Experience Return to Work, Play and Spectate Task Force: Post COVID Sports & Entertainment Safety and Security Planning, SMA Emergency Preparedness Committee, IAVM COVID-19 Industry Advisory Group, and the Sports & Entertainment Risk Manager Alliance (SERMA). Previously, he has served co-director and board member of the National Long Distance Runners Hall of Fame, and member of the Syracuse University College of Law Board of Visitors (1995-2005) as well as the Syracuse University Board of Athletics. John is a graduate of Manhattan College and attended Syracuse University College of Law where he attained his Juris Doctorate.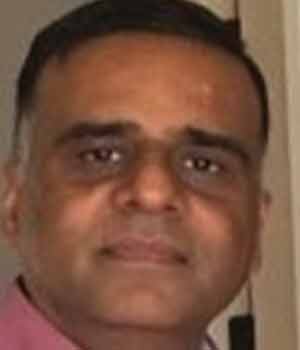 Ajay Prakash
Senior Director, NTT SMART world, NTT Data Americas, Inc.
With 26 years of experience in Technology & Management, Mr. Prakash is a goal oriented and self-driven Senior Director at NTT DATA Americas, Inc. Mr. Prakash brings in successful history of establishing executive relationships based on trust and delivering measurable results against business metrics and across multiple functions.  In his current role, he is a key member of the Go-To-Market leadership team where he is leading the PMO functions along with supporting business development and partner relations. Mr. Prakash has excellent competencies like Clarity of purpose, Practical creativity, Objective analytical power, Leadership, Market Orientation and Entrepreneurial drive.   Earlier in his career, he has worked in multiple domains including Modernization, Health Care and Financial Services / Wealth Management delivering responsibilities as Account & Delivery Executive, Program Manager etc. for various mission critical, high visible enterprise applications.  Mr. Prakash holds a Master of Science degree in Physics and MBA in International Business.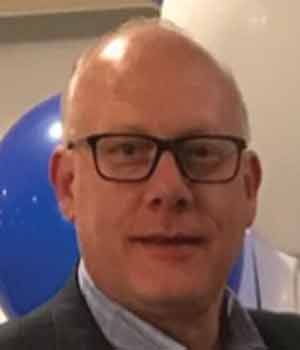 Tim Sopha
Tim began his career at Motorola Solutions in February 2021. Currently, he represents Video Security and Access Control for brands such as Avigilon, Pelco, AVA, Openpath, Vigilant, MSI CWD, and Envysion. The Motorola Solutions portfolio offers customers a wide range of software and hardware to meet the needs of venues, large and small.   Prior to Motorola Solutions, Tim worked 31 years at Ilitch Holdings. He began as a Security Supervisor and then was promoted to Director of Corporate Security & Safety in 1999. As Director, Tim's responsibilities included researching, designing, and implementing physical and electronic security systems in major Detroit venues such as Comerica Park, Little Caesars Arena, and The Fox Theater. During 2016 and 2017, he assisted in the planning and build-out of two security command centers and was the security project manager for the construction of Little Caesars Arena.   Tim has a bachelor's degree in Criminal Justice/Security Administration from Ferris State University.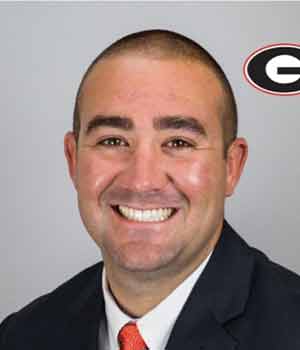 Tanner Stines
Associate AD – Facility Ops and Capital Projects, University of Georgia
Tanner Stines is entering his 1st year back home with the Bulldogs as the Associate Athletic Director for Facility Operations and Capital Projects. In his role Stines oversees the day to day operations of the facilities, building services, maintenance and grounds departments, while focusing largely on capital projects and construction.  Stines previously served as the Deputy Athletic Director, Cheif Operating and Financial Officer for McNeese State University Athletics, where he oversaw business affairs, team travel and scheduling, human resources, marketing and game operations, while providing senior level administration support to the athletic department. He had oversight of all capital projects, and had been integral in the recovery efforts from the 2020 hurricanes Laura and Delta which devastated the Louisiana Coast. Stines also served as the Sport Administratior for the McNeese Football and Basketball Programs, and oversaw Sports Medicine and Strength and Conditioning. Stines also served the McNeese Athletic Foundation regarding operations and oversight of memberships, experiences, sponsorships and fulfillment.   Before his time at McNeese, Stines served in Internal Operations for the University of Georgia Athletic Association, and was an instrumental part in leading and implementing construction plans and serving as a team member on all UGA Athletic Association capital projects. Stines spent four years as Coordinator of Graphics and Displays at UGA where he planned and maintained the museum exhibits and historical archives of all athletic facilities. He helped organize and implement repairs, inspections, graphics maintenance.  Stines spent his college years as an undergrad working as an equipment manager for the UGA football program, after which he transitioned into his role as the football operations intern. In all he spent five seasons with the football program, from 2006-2010, under the direction of head coach Mark Richt.  Stines is a graduate of the University of Georgia in Business and Marketing obtained in 2010 while earning his Masters in Sports Management in 2014.  Tanner is married to Megan Stines, a UGA graduate and former Student Athletic Trainer with the Bulldogs, who is a Physical Therapist in Athens, GA.